Zarbeco Video ToolBox PRO Software Without USB Key - VTBPRO-NK-002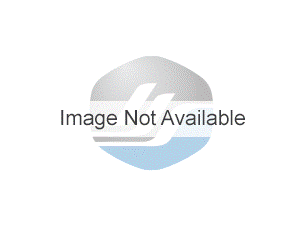 VTBPRO-NK-002 Video ToolBox PRO Software Without USB Key by Zarbeco
Video Toolbox™ PRO is the easiest way to display and capture video on your laptop or desktop computer. Save a single image, a movie, a time lapse sequence, or capture the image directly into your favorite image-editing software (like Photoshop™) for enhancement or annotation. Print or e-mail images without leaving the program. It also has enhanced measurement tools.
Video Toolbox™ PRO provides the tools you need to produce high quality images for live display or capture. Interactively adjust brightness, contrast and color settings. Zoom-in up to 4x without pixelation. Make precision measurements directly on the live image. Add labels, markers, even freehand drawings right on the live image. The enhanced measurement tools include reticles.
Plug-ins are available which increase the capability for image enhancement and automation. You can even write your own Video Tools.
Video ToolBox PRO works with most USB, USB 2.0 and FireWire cameras which use DirectX WDM drivers and is included with the more advanced Zarbeco-made products. For analog video cameras, look at our USB VideoLink 2.0 adapters which put full-speed video into any computer including laptops.
Features
Enhanced measurement tools: drag tools to measure distance, radius and angle, click tools to measure distance, radius, arc radius, angle
Display live video in a resizable and zoomable window, up to full screen
Capture images, time lapse video and movies.
Add labels, markers and time stamps, all on the live image.
Measurement on the live image using multiple measurement tools and reticle and calibrate for different magnifications (store and recall up to 8 magnifications).
Enhanced digital zoom (without pixelation) up to 4x and fit to screen (including full screen for computer projector).
Picture-in-picture freeze frame to view captured and live image simultaneously
Adjust camera and light settings.
Capture images directly into your favorite image editor like Photoshop™.
Video ToolBox plug-ins provide additional capabilities for live image enhancement and automated measurement including GPS (stamping location and time on image) and Foot Switch software.
Works with any DirectShow compatible video device including USB cameras, FireWire cameras, webcams and USB video frame grabbers.
Computer Requirements
Pentium III 500 MHz or faster (Core 2 Duo processor recommended)
Windows 2000/XP/VISTA/7/8, Internet Explorer 5.0 (or later) installed
DirectDraw 8.1+
256+ MB of Free Memory, Video card with 32+ MB of video RAM, minimum 800 x 600 resolution at 16-bit (65,000 colors)
Requires USB port for included USB keylock.
Suggested Products
Focuslock Plugin
Foot Switch Plugin
GPS Plugin
Video Averager Plugin
Particle Analyzer Plugin
Questions & Answers